We offer FREE classes and workshops during school term.
Everyday Digital
This course will allow you to become familiar with the Microsoft 365 applications. Gain confidence and get the basic understanding of Outlook, Word, Excel and PowerPoint for everyday and professional use.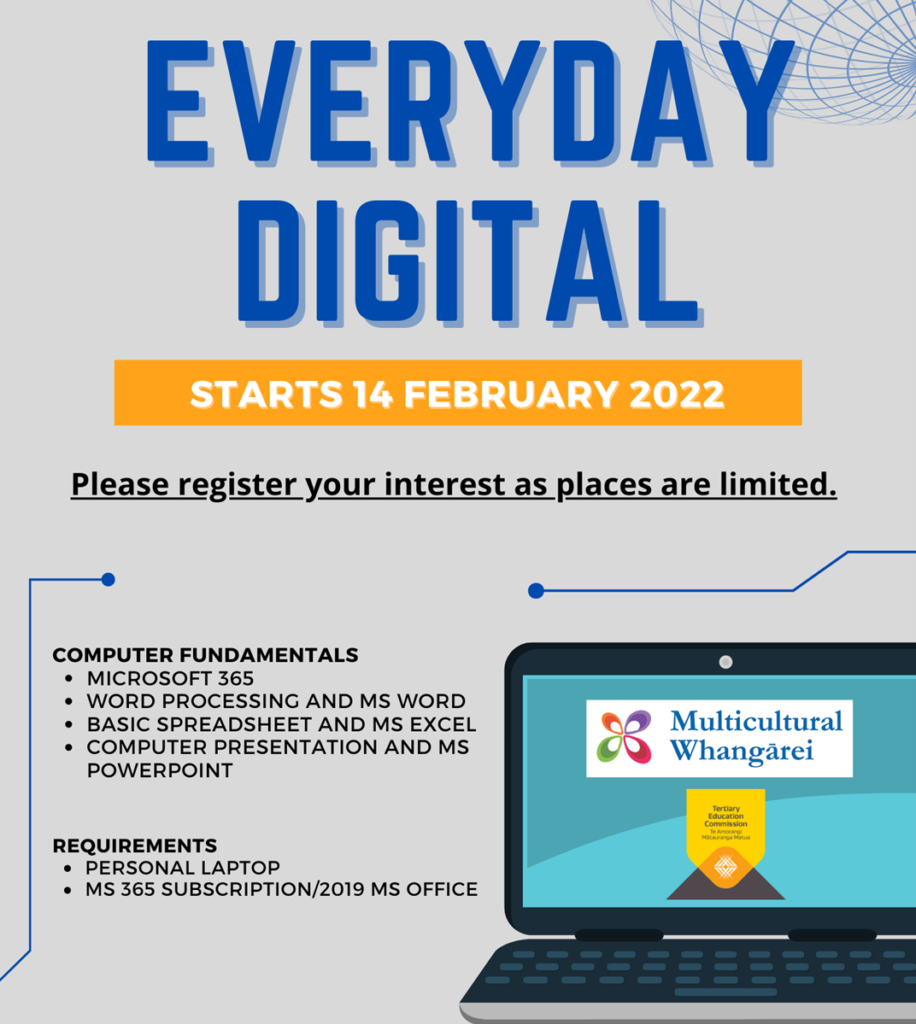 'English for everyday living' classes with a qualified tutor will be held on Tuesday and Friday mornings. Small group, with lots of interaction plus activities outside the classroom!  
We will cover Listening, Speaking, Reading and Writing at an appropriate level.  A typical lesson includes:
'Partner talk' – discussing a topic with a partner and then verbally reporting back to the group
Tongue twisters
Idioms and 'Kiwispeak'
Listening for meaning
Pronunciation
Grammar goodies
Vocabulary extension
Individual work on the Term's topic (such as Health, Food, Weather, Celebrations, etc.)
…………………..and more!!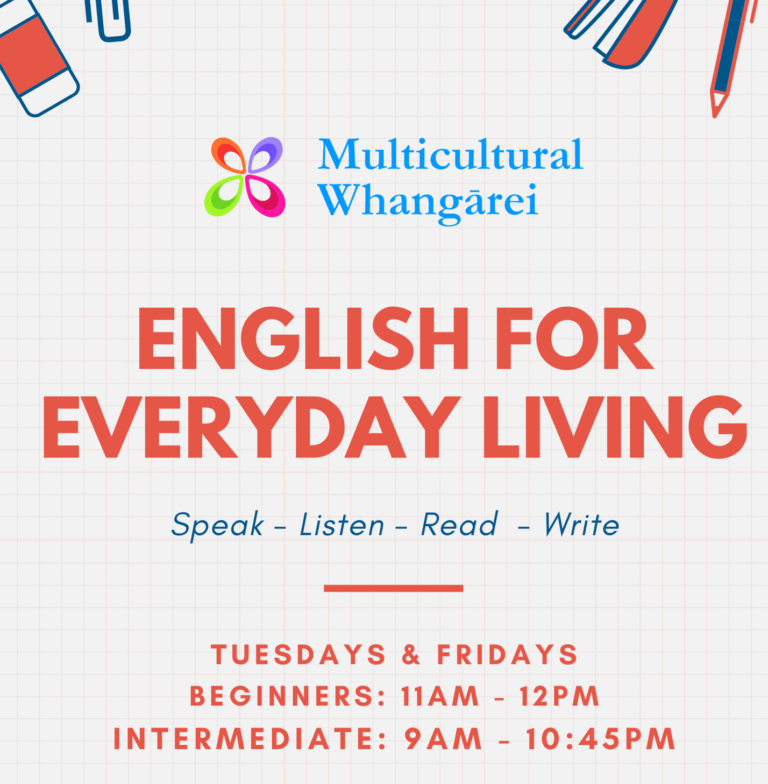 Kia ora! Here is a great opportunity to learn Te Reo Māori.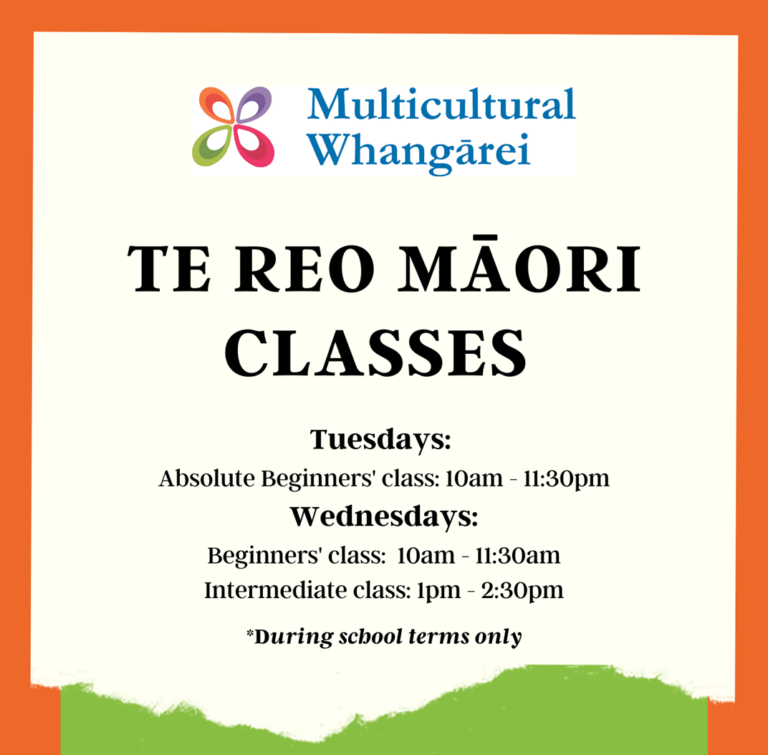 Hola! Have you always wanted to learn Spanish? Our beginner Spanish class is perfect for gaining an introduction to the language.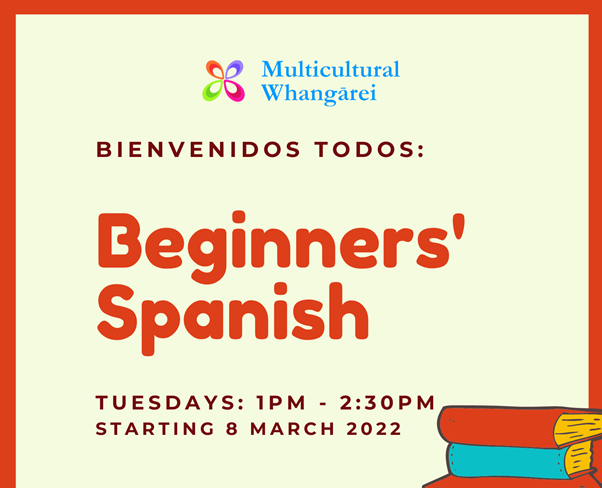 English Conversation Group
The best way to learn a language is to practise speaking it and have a conversation with others! Join our English conversation group for FREE and learn English while meeting new people. You will gain confidence in your speaking and listening skills, while having fun and learning in a creative way.