Our training and development workshops offer you the opportunity to learn new skills to help enhance your work or personal life. We often add new courses that we believe to be useful and helpful for our multicultural community, so keep a lookout on this page!
Mindfulness Programme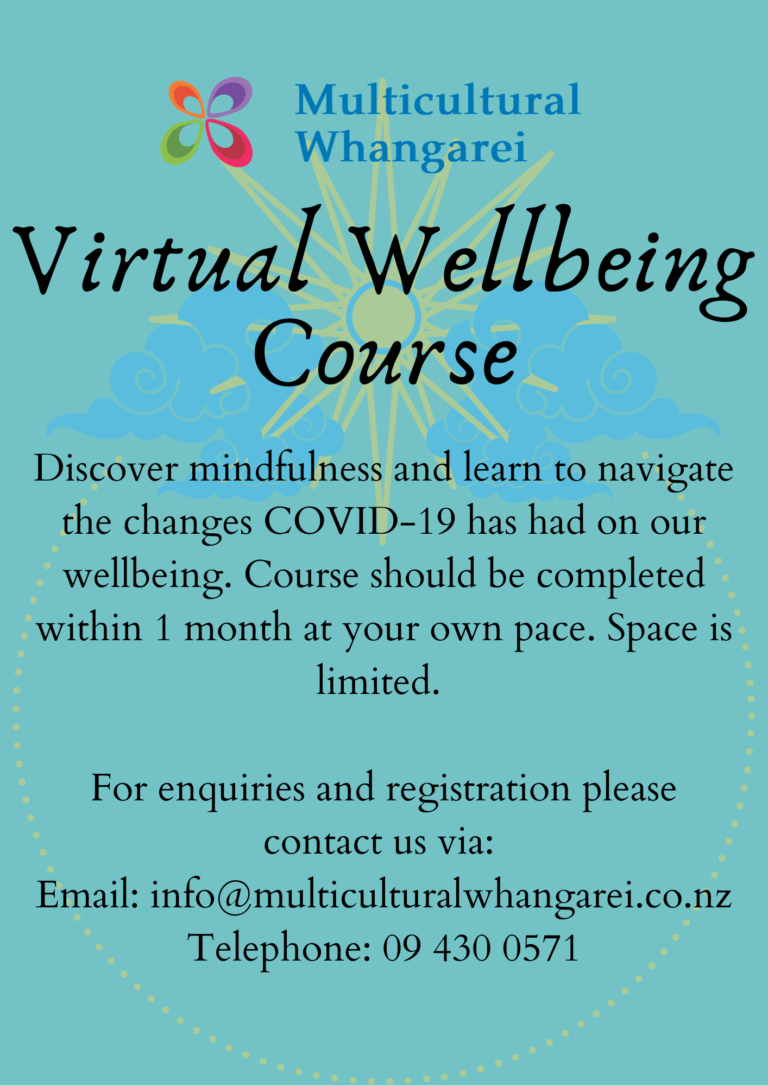 This online course gives you an introduction to mindfulness and teaches you techniques that will help you deal with COVID-19.
This is a course with video and audio material alongside PowerPoint slides.
Once you have registered, you can access the course materials whenever you want and can work on it in your own time, though you have 1 month to complete it.
The tutor is available by email and encourages communication if you have questions, or would like to share experiences with her, with regard to the mindfulness exercises in the course.
Northland Connect – Digital Inclusion Programme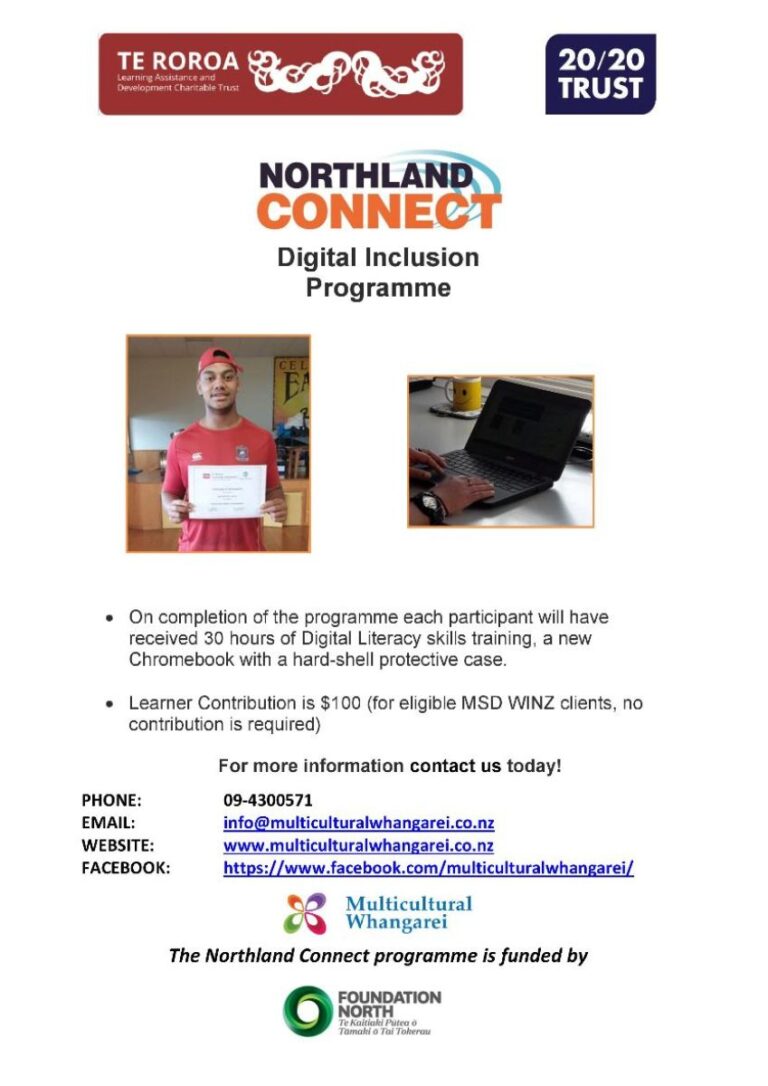 Highly valued in today's workplace, digital skills are also useful in many areas of our lives.
Seize this opportunity to increase your digital literacy, and gain the confidence to participate fully in today's increasingly digital world! There is a learner fee but if you are an eligible MSD WINZ client, there is no fee. When the course is completed, learners will receive a certificate, a Chromebook and a protective case.
One Day Intercultural Awareness & Communication (IAC)
Designed by the Office of Ethnic Affairs, and delivered by Office of Ethnic Affairs trained facilitators, this workshop is designed to enable participants to develop a better awareness of their cultural characteristics and those of others – so that they can communicate more effectively across cultural boundaries. The training focuses on using effective communication to build relationships that lead to effective workplace interaction. Watch this space for the next upcoming workshop date!