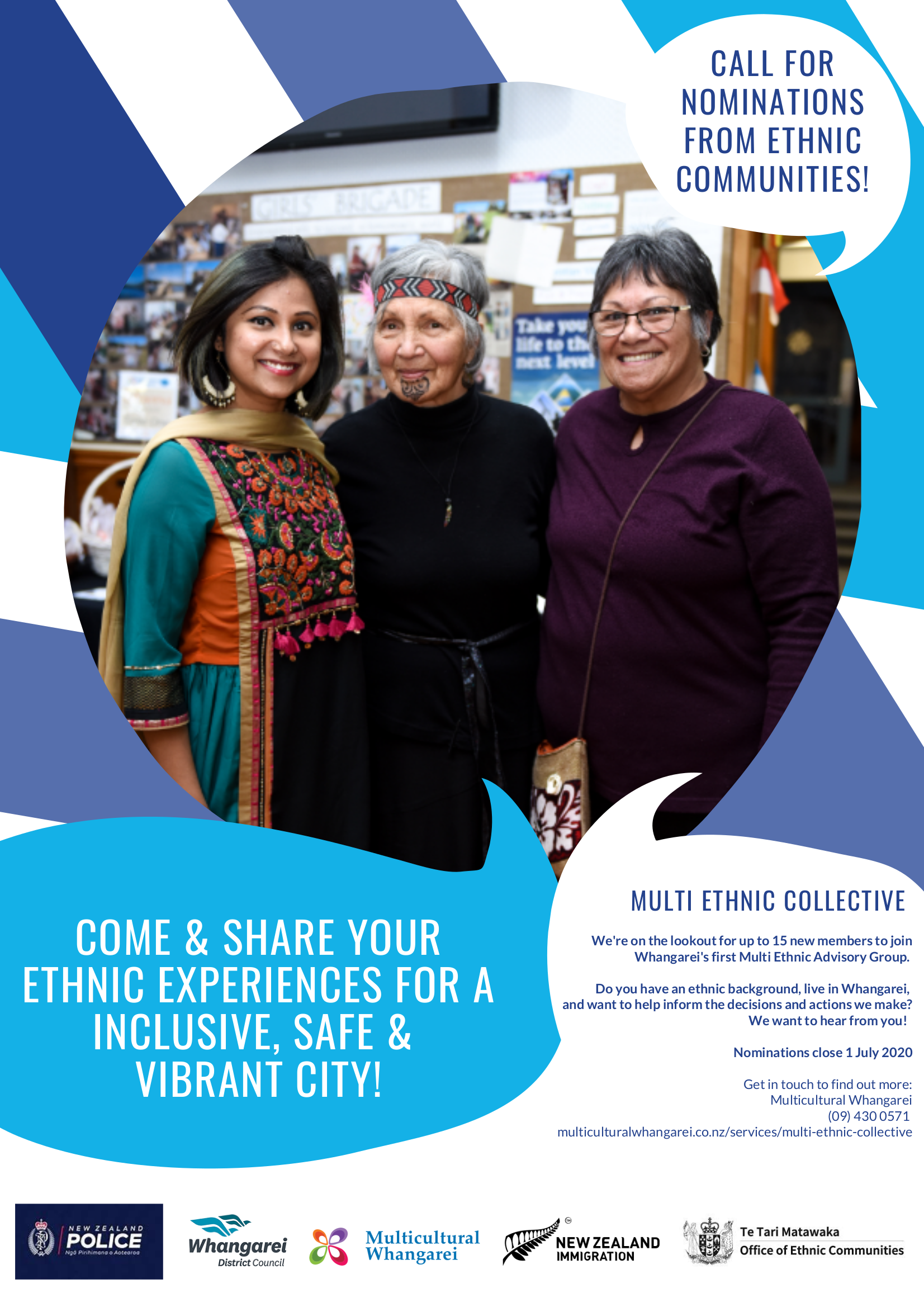 Nominations now open!
Want to help inform decision making for an inclusive, safe and vibrant city?
We're on the look out for people with ethnic experiences to inform us on how we can deliver better outcomes for all in the district!
A new partnership between Multicultural Whangarei, Whangarei Police and Whangarei District Council with support from Immigration New Zealand and the Office of Ethnic Communities will see the establishment of a formal channel that enables different ethnic groups in Whangarei to provide advice and build strong relationships with these organisations and with other ethnic groups.
The key role of the Multi Ethnic Collective (MEC) is to advise drawing from their ethnic experiences.
We want Whangarei to be welcoming and support the needs for all.
Members may also help inform on matters of interest, views or issues of ethnic people, be a voice for raising awareness of the aspirations and goals of ethnic communities, advise on upcoming work of the partnering organisations and lastly help the partners engage with ethnic communities.
Sound like you or someone you know?
The Multi Ethnic Collective will meet bi-monthly for 2 hours on the first Wednesday of the month. (start date to be confirmed)
Successful nominees will be appointed for one year initially with the right of renewal. Members may also bring a support person along with them to meetings.
Get in touch with one of the partners to find out more.
Nomination form:
Click on the image below for a printable version of the nomination form.
Alternatively, you can fill in the online version of the form here.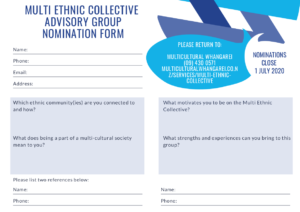 Terms of reference:
Click on the image below for a printable version of the full terms of reference.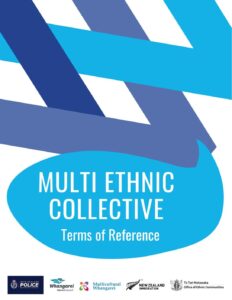 Nominations close on 1 July 2020.
*Please be patient with us. Due to Covid-19 it is hard to plan ahead – we aim to be as informative as possible. Please refer to this webpage for the latest update.
Please feel free to get in touch with our local contacts to find out more:
Multicultural Whangarei
Manager – Jessie Manney
(09) 430 0571
[email protected]
Whangarei Police
Senior Sergeant – Rob Huys
(09) 430 4500
[email protected]
Whangarei District Council
Community Development Advisor – Nicole Stanton
(09) 430 4200
[email protected]