Multicultural Whangarei aims to help migrants and newcomers find employment in the Whangarei district.
We provide advice about your job search, CV and cover letters. We also provide a number of workshops and programs that will help you with developing skills and finding employment.
Please contact us for more information.
Current programs:
Getting Ready for Work (online sessions)
Prepare yourself for your next job opportunity! Sign up for our FREE online sessions – this is a great way to practise English and get ready to look for employment.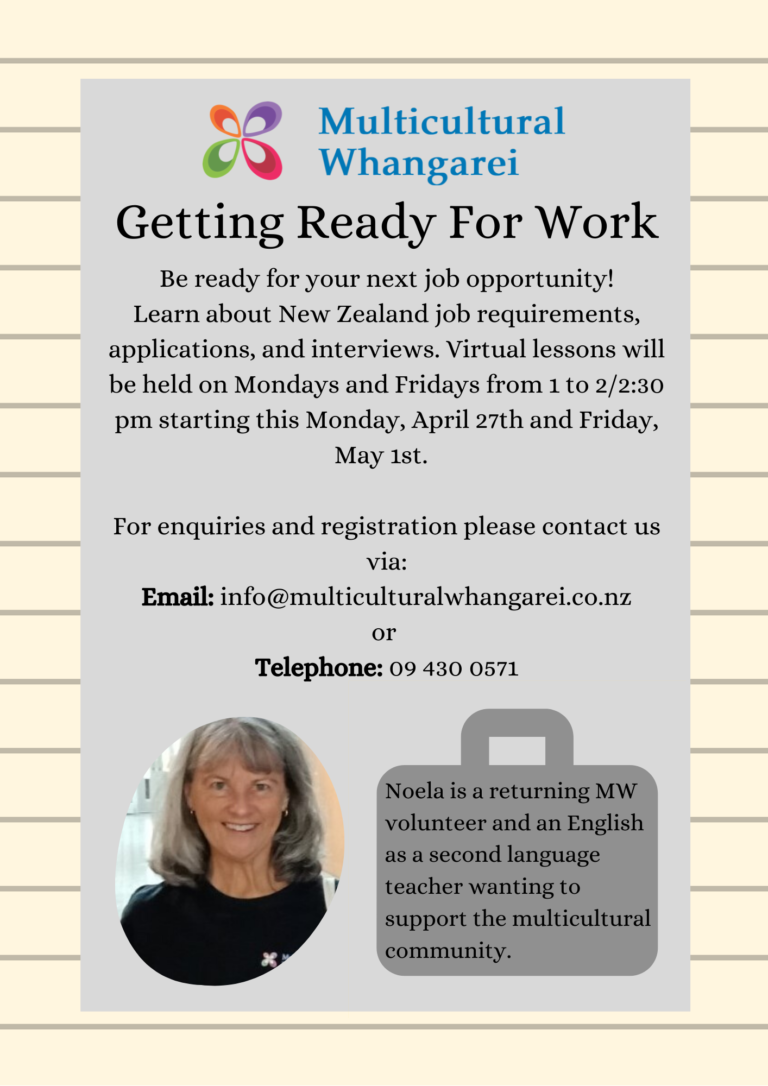 New Kiwi Career Success Course (NKCS)
The New Kiwi Career Success (NKCS) course is a FREE 2-3 day training course and follow up workshop delivered by the New Zealand Chamber of Commerce network, to help new migrants to job search effectively in New Zealand. Multicultural Whangarei hosts this course when it is in Whangarei. You can find out more details and register for any upcoming courses, on the New Kiwis website.