Tēnā koutou katoa
In 2015 I moved to New Zealand from Canada. Amazing beaches, a warmer climate and a sense of community are only a few of the things that helped me feel at home right away.
In 2016, I began working at Multicultural Whangarei. If you were to ask me why I love being a part of this organisation I would have to say:
He tāngata, He tāngata, He tāngata.
It is People, it is people, it is people.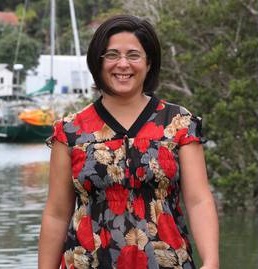 Nataly Cardoso
Volunteer Coordinator
Kia Ora,
My name is Nataly and I am from Uruguay.
I have been in New Zealand since September 2014 and had the pleasure to join Multicultural Whangarei as a volunteer at the end of 2017.
I am now part of the permanent staff and I am very excited to be Multicultural Whangarei's Volunteer Coordinator.
My goal is to guide and help our volunteers to gain more skills and confidence in order to use their experience with us as a step to get a job, find a career path, grow their social network or simply have a wonderful experience.